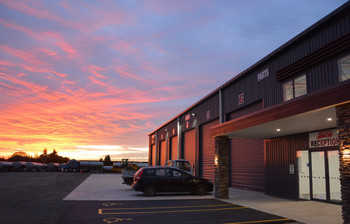 Templeton
Phone – 03 349 6597
Address
357 West Coast Road, Templeton 7676, Christchurch
Parts
Parts Manager – Paul Burgess
027 587 5055
Email Paul
Service
Service Manager – William Wedlake
027 617 1146
Email William
Christchurch Branches Manager – Pete Cosseboom
027 617 1186
Email Pete
24/7 After Hours Support
0800 875 747
Callout Phone
027 617 1176
West Coast Road, Templeton was officially opened in July 2021 with the Completion of the stage two expansion, to become our largest Operation.
Conveniently located on West Coast Road for all West Coast or South-bound Traffic and close to the Christchurch International Airport and Industrial Area.
Templeton is a Southpac Trucks Dealer Supporting Kenworth and DAF products. We offer Service, Maintenance, Repairs, COF Inspections, Engineering Fabrication, Brake Certifications and Parts.
Contact Transport Repairs Templeton