TRL Christchurch Wins "Dealer of the Year" 2022
3rd August 2023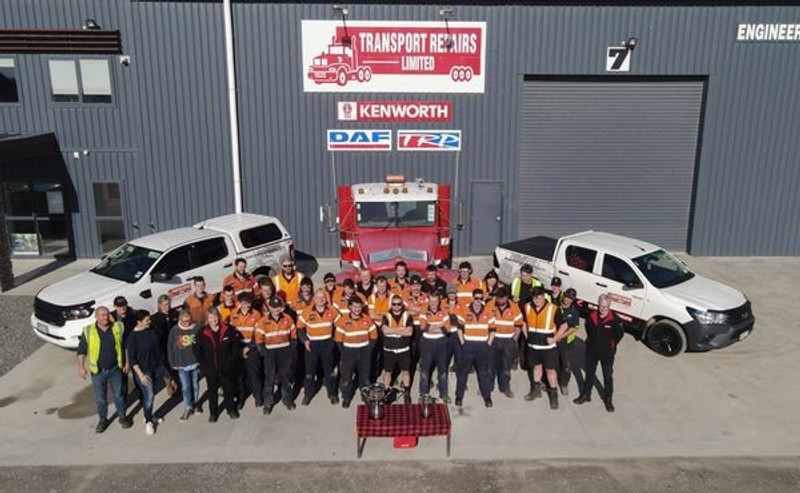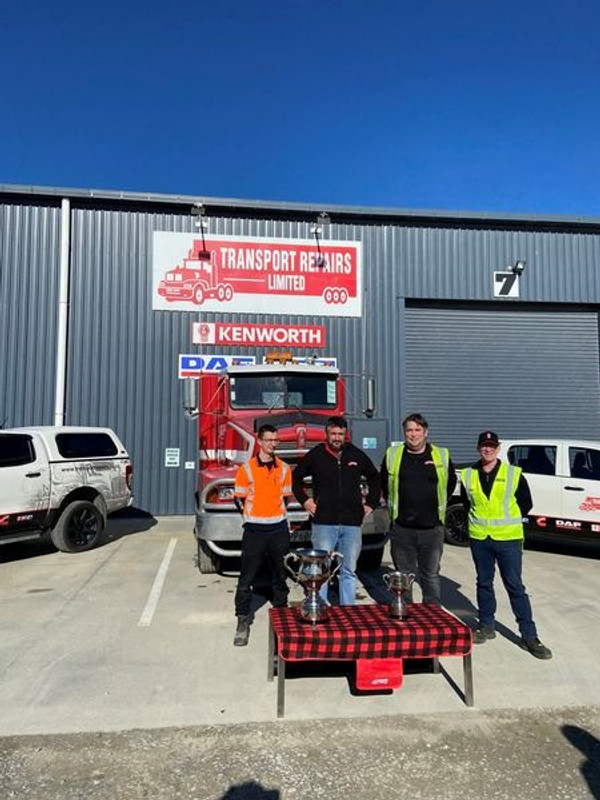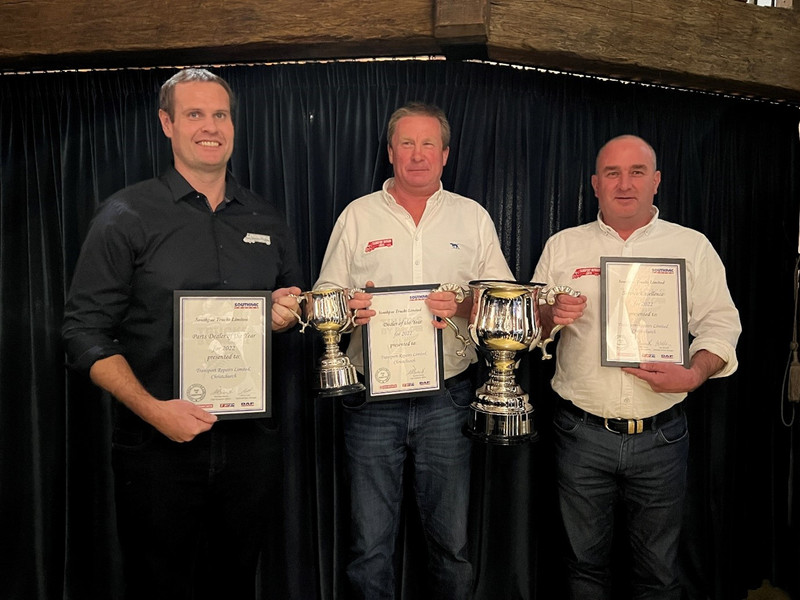 Transport Repairs Christchurch has achieved a significant milestone by winning the prestigious Southpac Trucks Dealer of the Year award for 2022, marking their first time receiving this honour. Since 2017, Transport Repairs Ltd (TRL) have steadily expanded their operations, establishing dealerships across the South Island, their latest full-service dealership in Templeton, Christchurch, commenced operations in their new facility in May 2021.
Situated strategically to cater to the trucking customers around the south and west of Christchurch and being amongst the largest Transport Repairs sites, Christchurch added another vital link to TRL's network of exceptional dealerships.
The award ceremony took place during Southpac's annual dealer event, where dealers from all over New Zealand travelled to Arrowtown to celebrate the 2022 year. TRL Christchurch also picked up the highly sought after Parts Dealer of the year and a Service Excellence award at the same event.
The Southpac Trucks Dealer of the Year award is highly sought-after and is bestowed upon the dealership that demonstrates outstanding performance across five key areas: Customer Service, training, warranty processes, parts sales and overall dealership performance.
Mike Webster was on hand to receive the awards and he was able to share this with fellow director Jason Popplewell and Regional Manager Brent Soper (Pictured below)
Mike expressed immense pride on behalf of the entire Christchurch team for receiving these prestigious awards and felt deeply honoured to be recognized as the top-performing dealer by Southpac Trucks. He extended thanks to the dedicated team of technicians, service, and support professionals who played a pivotal role in achieving this recognition. With this award in hand, the dealership looks forward to upholding their exemplary standards and continuing their successful journey in the years to come.